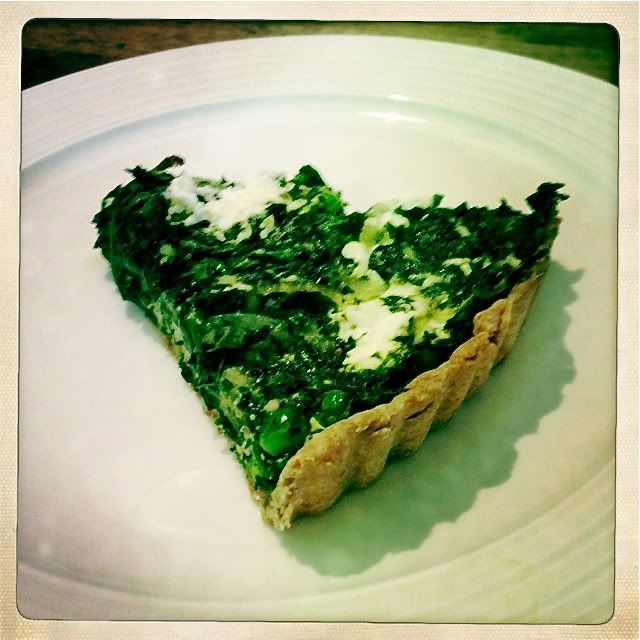 I use a combination of frozen spinach and baby spinach simply because that's what I had in the fridge. If you wanted to just use one or the other it would probably work fine. Just remember when using frozen spinach to cook out excess water so it doesn't make your beautiful base soggy. I got this the recipe for the base from 'Good Chef, Bad Chef' one of my favourite shows and Janella made a similar pie to this using fresh spinach and ricotta.
Nutrition Facts for Spinach Tart

Recipe = 6 Servings
Amount Per Serving (approx.)

Polyunsaturated Fat 0.5 g

Total Carbohydrate 58.6 g

Monounsaturated Fat 2.0 g
Ingredients
Base:
3 cups Spelt Flour
1 tsp Cinnamon
1 tsp Salt
1/2 cup Vegetable Oil
1/2 cup Chilled water
Filling:
250g Frozen chopped spinach
2 cups fresh baby spinach
1 brown onion, sliced
1 cup frozen peas
1 cup fresh mint, roughly chopped
120g Goats Cheese Feta
2 eggs


Directions:
1. Combine the Spelt flour, cinnamon, salt before adding the water and oil. When it forms a crumbly mass pour on a surface dusted with some extra spelt flour and kneed for 5 or so minutes.
Leave, covered in the fridge for 30 minutes.
2. When you remove from the fridge, roll out and spread into a loose base flan pan, spayed with canola oil. Don't be afraid if it crumbles just keep moulding it into the shape. Blind bake with weights for 12-15 minutes on 180 degrees.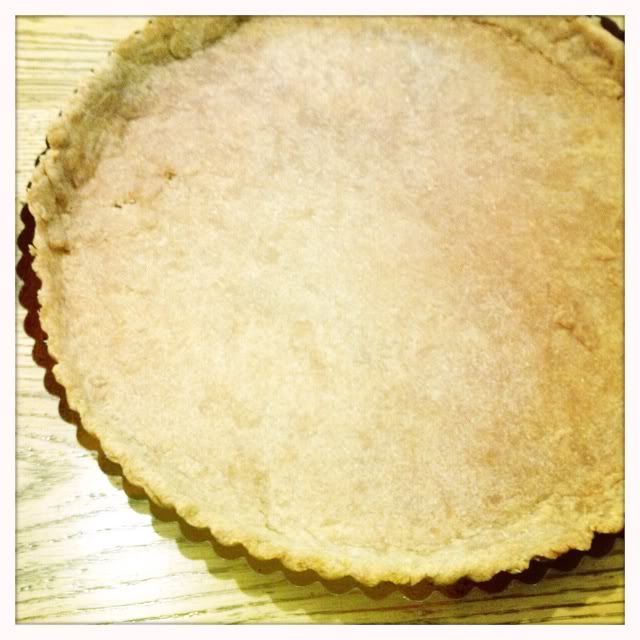 3. Next begin on the filling, slice onion and fry in a pan until softening with a bit of salt to stop them browning, add the frozen spinach and cook until liquid dissolves. Turn off the heat and add the peas.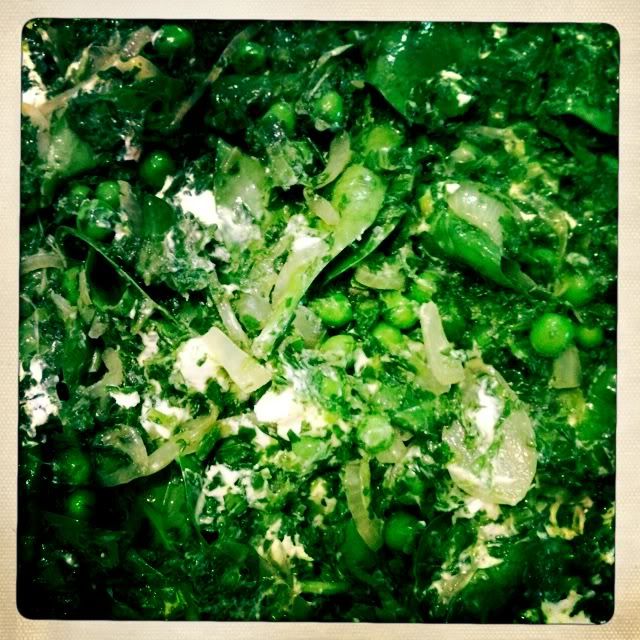 4. In a medium bowl whisk the 2 eggs, add the finely chopped mint, fresh spinach, pea/onion/spinach mix and crumble feta. Mix until combined and add a generous amount of black pepper.

5. Pour into the mould and bake for a further 15-18 minutes.
Allow to cool for 5 minutes and enjoy!